Ok guys and girls, I have recently moved and now realize how much crap I indeed have. So it is time to get myself some extra money to pay the bills, and free up some storage space. On to the goods!!!
1: Autococker E-Blade E1 trigger frame with E2 solenoid, eye and eye cover. ---SOLD---
2:Evolution 2 (Egg2) - SOLD
3: Stock Bushmaster Autococker threaded barrel.
This is a 12", 0.689 bore barrel with autococker threads. I never use it and I just want it gone. This is the stock barrel from a Bushmaster. It is a 1-piece barrel. Barrel is in good condition.
$25 shipped
4:ACI 68ci/3000psi Tank
I have had this tank forever and it has always been a great back up tank. For a while it has just been sitting around at home not being used, so my loss is your gain. Tank is in great condition physically. Hydro Expired in March. I did discover recently that the fill nipple leaks, so it will need to be replaced ($10-$15 fix). The tank comes with a Cover and aluminum fill nipple cover.
$50 shipped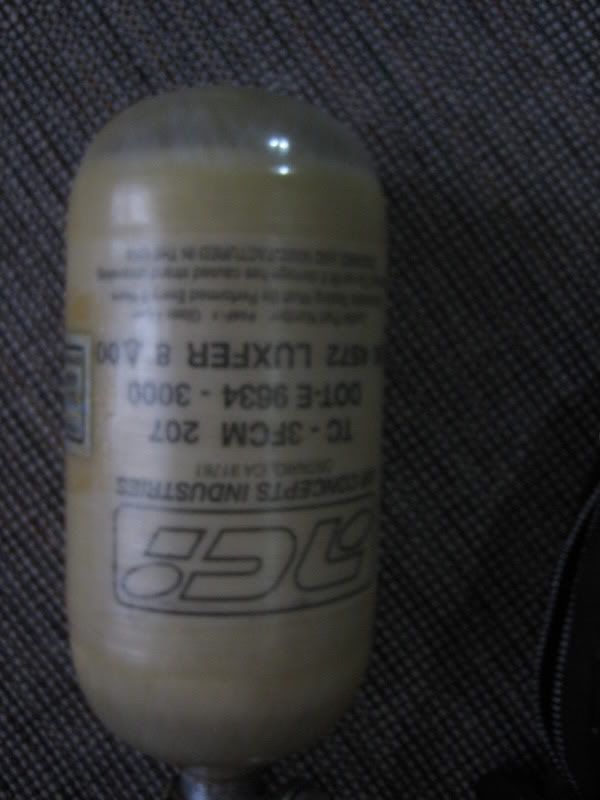 5:BNIB V-Force Vantage – Black
This is an excellent beginner mask. It is Brand new, never been used. Will come with all of the original packaging.
Sells for $25, I'll take $20 + Shipping.
NEW ITEMS!!!!

6. Dye Rhino Cover
This is I believe an 04 Dye Rhino cover in Black. Fits a 68CI bottle. In good condition, no rips, tears or defects. $20 Shipped.
7. Battle Boy Barrel Case
BNIB barrel case. This is an old school item, but it is in perfect condition. As you can see in the pictures, the bag is still stapled shut. The tag says it holds 4 barrels.
$20 Shipped.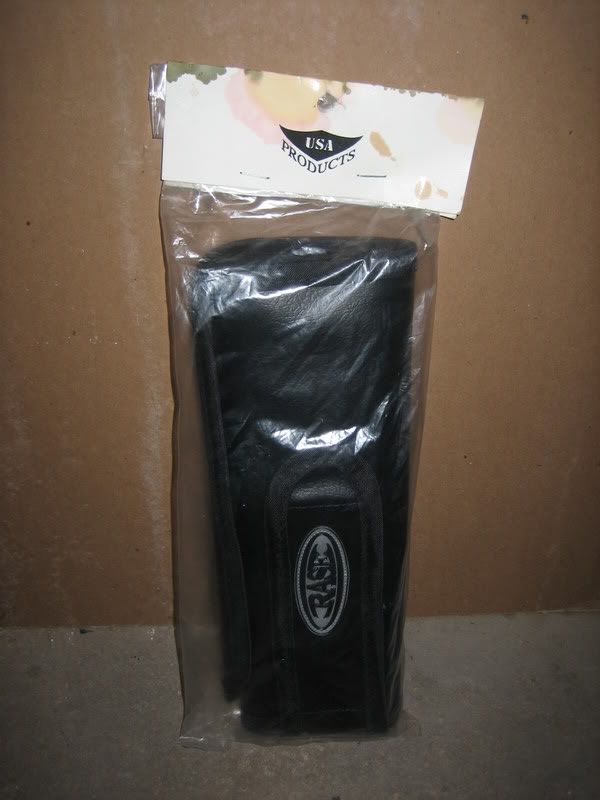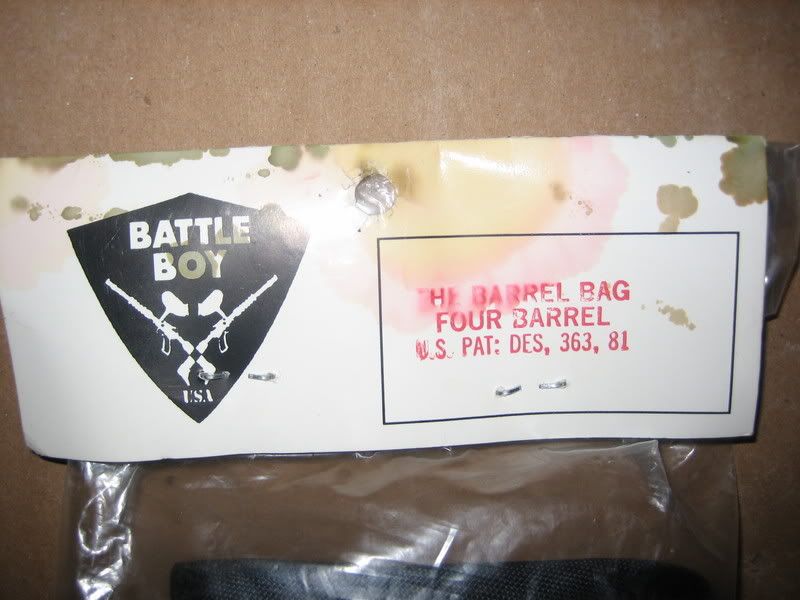 Guidelines: Please Read them all
1. Please be mature. I don't mind dealing with kids, as long as you prove to me you are worth it. Also, no 1337, please.
2. I expect you to Ship/Pay first. You don't leave a store with an item before putting up the money for it, same deal here. I don't have a lot, but my feedback speaks for itself.
3. Additional pictures are available upon request, but Please don't waste my time asking for additional pictures if you are not really interested in the item.
4.
All Prices are OBO
, so do not hesitate to Offer Something. Also, I am mainly looking to sell, but If you have a good deal for me, I may go for it. So again, do not hesitate to offer.
5. I will offer discounts if multiple items are purchased!
6. Do not just post "sig." I will not look there. Tell me what it is there.
Thanks for looking!