Hey hey, maybe some of you guys remember the team name Bama Ballerz, we played a little bit of CFOA and ACES last season out of Alabama Paintball Sportz.
As many of you may know APS folded and the team went with it. Around the time that everything went south we were considering a run of 'Bama Ballerz' long sleeve shirts for practice or tournies or just whatever. The problem at the time was the cost of getting shirts screen printed for so few people. Now that the team is no more there has been talk of maknig the shirts available to all. We're all Ballers and we all also happen to rep Bama wherever we go to play, most of us with great pride.
Since Alabama players seem to be such I tight knit group I was wondering if maybe we could resurrect the shirt idea and offer it to everyone. Price will be cost plus shipping, I'll get some numbers ready on that when I decide interest is high enough.
Here's a rough pic, best I could do with MSpaint; it's basically an update of the old Ballerz jersies: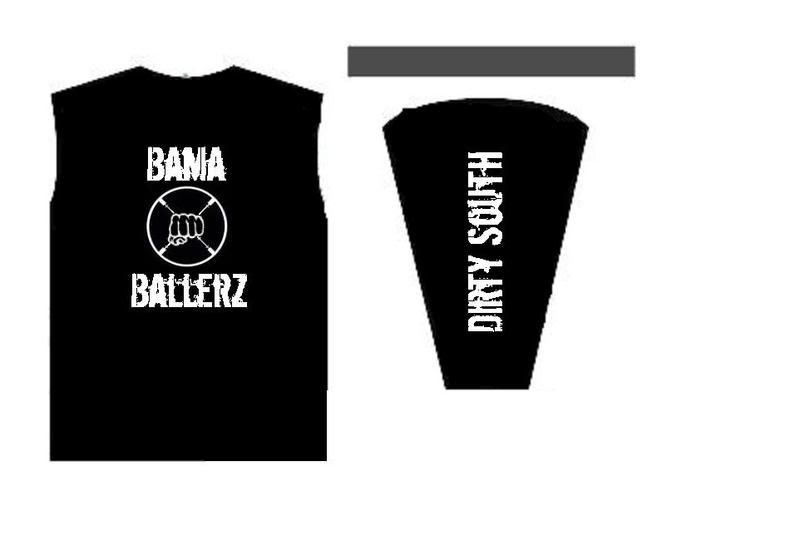 There it is guys, if you'd be interested post up.
-Paul Coenen; 25:17, Bama Ballerz.